Mining is an arduous process that takes a toll on equipment. The rocks and ore often include dust and other debris, which can cause equipment to wear down quickly. Gold mining operations must use the best available technology to function properly. Ceramic lining is one such technology perfect for industrial gold mining equipment.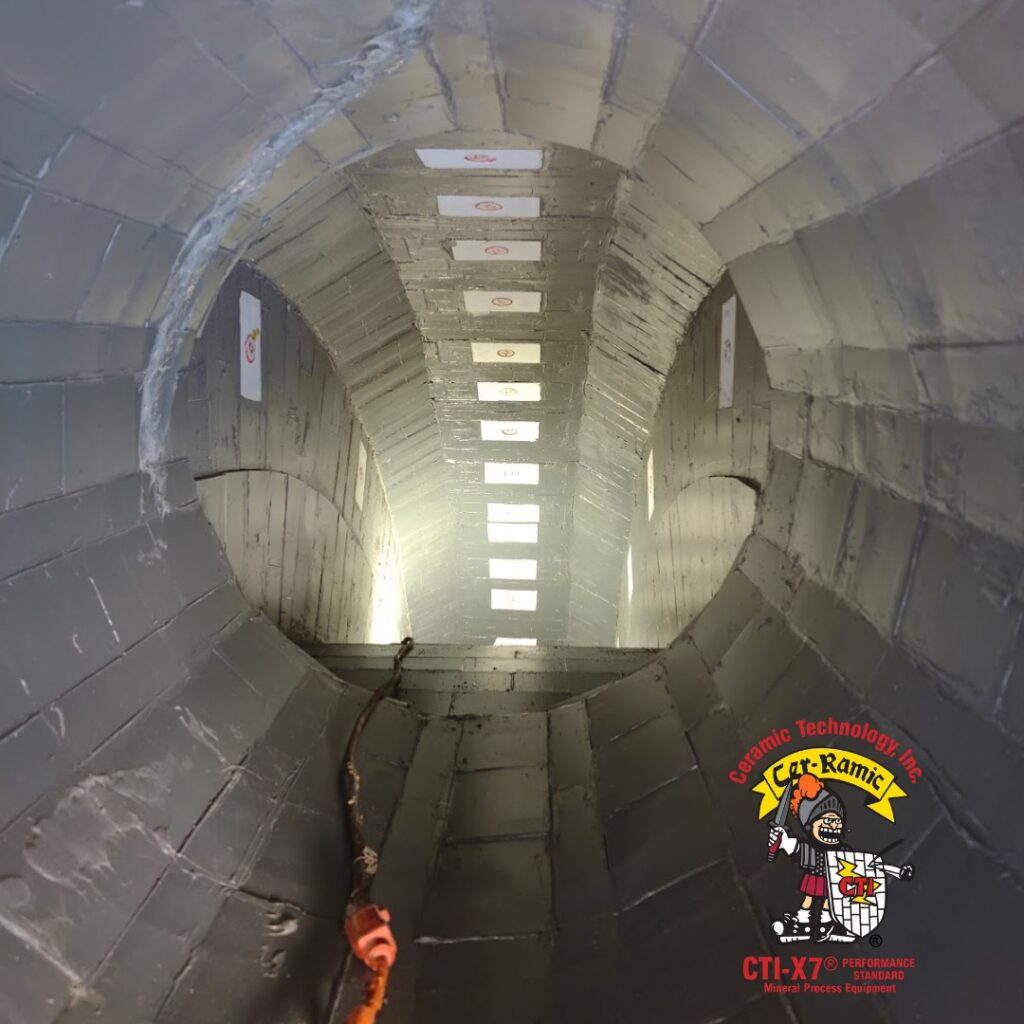 How Do Ceramic Linings Work?
A wear-resistant ceramic lining is a specialized type of lining designed to withstand the extreme wear and tear common in gold mining operations or environments where there is a lot of debris.
Ceramic Linings:
Protect equipment from the abrasive nature of the debris and the corrosive properties of some chemicals.
Use solid and durable materials that can resist high temperatures and pressures.
Extend the life of equipment by protecting it from the harsh conditions
Benefits of Ceramic Lining For Industrial Gold Mining Equipment
There are many benefits to having wear-resistant equipment in gold mine operations. Some of these include:
Reduced downtime: There is less need for repairs and replacements with the proper equipment lining, which means that operations can flow smoothly without interruption.
Increased efficiency: Equipment that is not constantly breaking down will work at peak efficiency, reducing costs and increasing profits.
Improved safety: By reducing the amount of debris in the environment, the ceramic lining can help make conditions safer for workers.
If you are looking for a way to improve the performance of your gold mining operation, consider investing in CTI-X7®. It is a cost-effective solution that can provide lasting benefits.
CTI-X7® Industrial Ceramic Lining Specification
Ceramic Technology, Inc. created the CTI-X7® Ceramic Standard, which has made improvements across the North American Continent in replacing rubber, AR, and chromium carbide liners in piping and chute distribution systems.
With our years of experience in the industry, we have learned that ceramic liners can make a significant difference in extending equipment life. Our tests show an average 20:1 advantage for material processing systems such as piping, cyclones, and chutes over traditional metal ones.
Benefits of CTI-X7® Industrial Ceramic Lining
Reduced downtime for maintenance and repairs
Reduces the amount of material lost during production
Prevents environmental contamination
Reduces energy consumption
Preventive Maintenance Technology
At Ceramic Technology Inc., we have created a new X7-R ceramic impact elbow with the latest sensor technology. The sensor will make it easier for plant managers and maintenance crew to see the life left in their processing equipment to know when to replace it before spills or other issues occur. A notification will come from your impact elbow to your smartphone to let you know if it is 75%, 50%, or 25%.
One of the most significant advantages of CTI-X7® technology is convenience. With our standard equipment, you can easily configure and reconfigure your process to meet your specific needs. You'll have the convenience of adapting quickly and making necessary preparations without shutting down the plant.
Exclusive CTI-X7® Ceramic Process Equipment
As the exclusive contract manufacturer of CTI-X7®Ceramic Process Equipment, we offer a full range of professional services that our team has developed over the past 35 years, all starting with our expertise in the coal mining industry and ceramic pipe fittings. Our engineering team has developed designs that have been awarded multiple patents in the United States, Canada, and Australia.
CTI supplies new mining plant expansion, equipment design, and maintenance fabrications for the coal, phosphate, potash, and gold mining operations in the US and Canada. CTI's-X7® Standard OF Performance benchmarks a 20 to 1 return on Investment for new capital plant and expansion equipment and meets an X7® Redesign Standard that will support improved maintenance.
Safer With Ceramic
The CTI engineering team works directly with your reliability and maintenance managers to improve maintenance performance, including plant expansions, new process circuit improvements, and process equipment redesign. We excel at working and recommending ceramic redesigns, utilizing ceramic alumina components such as the CTI-X7® Industrial Ceramic Lining Process Equipment.
To get started with CTI-X7® technology today, call us at (800) 437-1142 or fill out the contact form on our webpage.