Engineering & Contract
Ceramic Manufacturing
Ceramic Technology Inc. 1985-2021
The CTI-X7® Ceramic Performance Standard Custom Metal Fabrications
CTI-X7® continues to be a benchmark supplier of new ceramic and stainless carbon steel lined replacement equipment. We apply the CTI-X7® Ceramic Standard to improve operational and maintenance performance to component equipment replacement in the mining process as well as in custom metal fabrications.
Countless Years of Coal, Phosphate, Potash, Gold, & Coal Fired Operational Experience
Our team provides an underlying base of expertise that allows us to evaluate your operations; by applying advanced ceramic technical knowledge and the CTI-X7® exclusive equipment benchmarks operational improved process performance for custom metal fabrications. Not to mention that we use our years of experience in this industry to offer the best possible customer service to both you and your operations.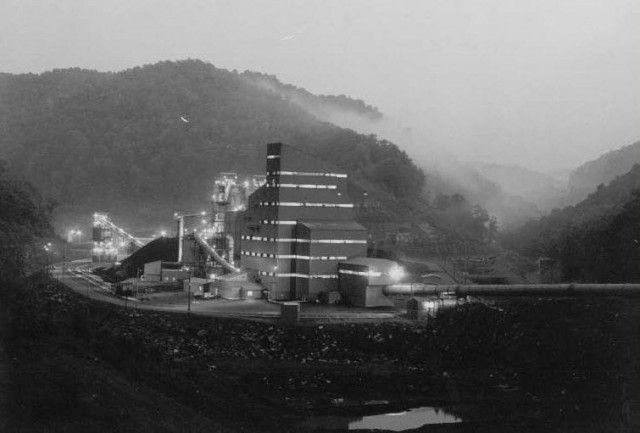 Exclusive Ceramics Manufacturing Services
Our exclusive ceramics manufacturing service allows our engineering and production managers to quickly prototype equipment models, redesign them, and issue them to the manufacturing floor. Once our customer approves the detailed design and issues a purchase order, our ceramic and materials engineering team will manufacture and prepare to ship. In most cases, we ship in about 4-6 weeks; we can also expedite to meet customer needs in emergencies. We provide this exclusive service by applying the latest 3D-CAD plans to communicate the particular proposal's details.
Exceptional Operational Experience
We excel in all facets of our work through vast operational experience. Our goal is to deliver designs that will enhance operational performance for any plant in the coal preparation, coal-fired power, potash, phosphates, and gold-based metal mining industries. This also includes wastewater and sewage plants with stainless parts replacement.
As the exclusive contract manufacturer of CTI-X7® Ceramic Process Equipment, we offer a full range of services that we've developed over the past 35 years. With our state-of-the-art, custom metal fabrications, we produce the high-quality results that our clients return to us for and have come to expect from us.
If you want to put your operation a step above the rest of the industry, it's time to give us a call at (800) 437-1142.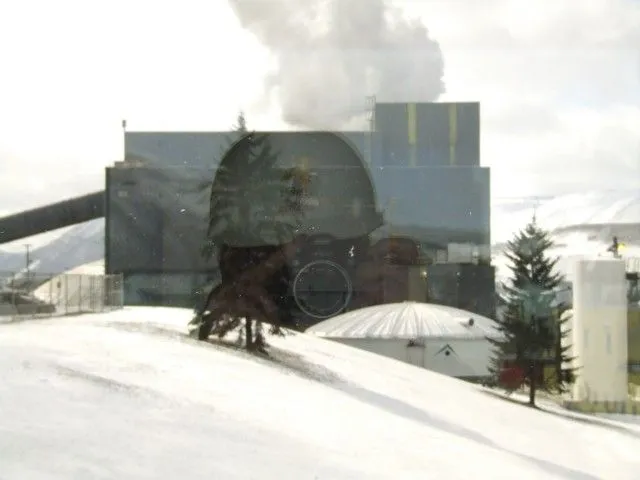 Ceramic Technology's Dedicated Teams
Our dedicated teams here at Ceramic Technology utilize the latest AutoCAD and Plasma Technology to deliver cost-effective, ceramic-lined fabrication that will improve your operational performance.
Our sales engineers schedule on-site visits to discuss our CTI-X7® proposals with your production and project engineers. This allows all parties involved to be on the same page from the beginning of the project and provides us with the opportunity to tailor our services to your specific needs.
By working closely with your production managers, we can form a relationship where we operate as an extension of your team and focus on immediate priorities. Our focus is to evaluate, plan in detail, and deliver our CTI X7® ceramic-lined processed equipment within a 4-6 week timeframe.
We Act As Your Agent in New Capital Equipment Installation
Not only do we act as your agent for equipment installations, but we also help manage your day-to-day maintenance priorities. Once we start your project through our facility, our drafting engineers work with fabrication supervisors to perform daily inspections to ensure the job meets all specifications. We communicate your project progress in detail and welcome customer visits to inspect work as it progresses.
By working with your engineers and production managers, we define and remain committed to implementing the CTI-X7® Ceramic Standard as a pathway to improved operational performance. Over the last 35 years, we have maintained a rework warranty claim of less than 1/2 percent.
Please take a look at some of our custom metal fabrications here!
CTI-X7® Prototyping & Contracts Manufacturing Services
Ceramic Technology continues to be one of the best contract manufacturing companies for new capital plants and expansion equipment. We always meet our customers' needs for redesign and improved maintenance. Our engineering team focuses on delivering cost-effective, ceramic-lined equipment that will improve your operational performance.
The CTI-X7® Pre-Screens redefines screen feed point technology, replacing radius sieve bend and dropbox standard of the last 50 years. The discharge angle promotes magnetite, fines classification, and water retention and serves to balance mineral circuits. The screen static velocity allows for about 80% recovery, classification of fines prior to spray washing, and final screening on banana and horizontal screens, increasing the screen's life and promoting a cleaner and safer operation.
CTI-X7® Dust/Chip/Plastics Cyclones have proven benchmark performance in improving aggressive replacement cycles. Your facilities are at a loss without one. Our fantastic CTI-X7® Ceramic Impact Cyclones even have an operating temperature of up to 350 degrees Fahrenheit to withstand whatever you use it for!
Our cyclone engineering team coordinates the assembly in-shop and acquires bolt-up confirmation to the 1/16" specification before shipping. We supply sequenced drawings for easy setup and timely delivery that meets your shutdown schedule. We highly recommend ceramic-lined pads; however, 304 stainless steel or AR 400 bolt-in liners are also available.
CTI-X7® Impact Elbows are designed and fabricated based on customer field conditions, such as pneumatic and gravity drop of large particulates, to control severe impacts such as cullet glass to mine tailings. Our CTI impact elbows are custom built and could extend your current equipment's lifespan by 15 times. The highly-trained team here at Ceramic Technology designs a complete line of fittings from 3" -40" and ships to all points on the North American continent.
CTI-X7® Primary & Secondary Ash Cyclones
CTI-X7® Bottom Ash Primary and Secondary Cyclones benchmark an eight-year performance record in segmenting and diverting oversized ash flow to storage silos. The improved design is also less prone to heat distortion, which can seriously impede separation flow. We have CTI X7® units operating 24/7 in our bottom ash applications with little to no man-hours spent on maintenance. With one of our ash cyclones, notice an improvement in overall operational efficiency.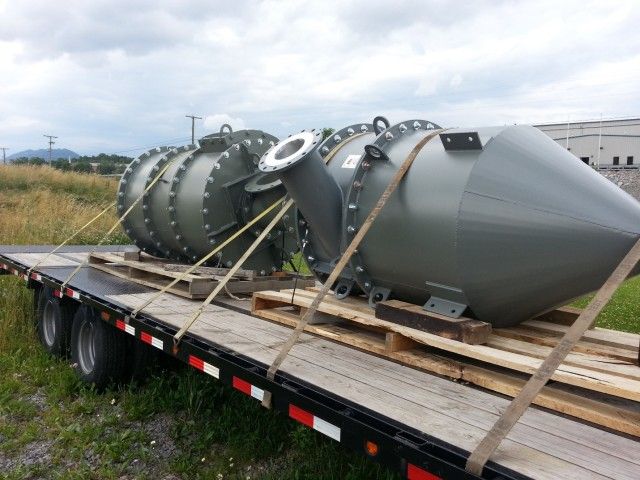 CTI-X7® Drain & Rinse Pans
In almost all cases, vibratory screens require drain pans to direct flows of fines and water to the required processes. Pans are typically fabricated out of 3/8" to 1/4" MS as a one-piece unit, braced, and shipped to be lifted and set before the screen setting. The liner of choice is 1/2" ceramic tile on Drain & Rinse Screens where magnetite is being recovered. Using 1/2" ceramic-lined pans, you can extend the life 5-20 years on your fabrication; the abrasion-corrosion is very aggressive as to the wear.
The progressive development of 1" and 1/2" ceramic lined flumes for raw coal feed to vibrators increases production and is the preferred option, especially in plant upgrades. In most cases, the replacement of ceramic-lined flumes sees improvement by a whopping 10:1 ratio.
A few of the benefits of our CTI-X7 Sluices and Flumes are a cleaner workspace, little-to-no blowouts, and more efficient use of man-hours. Whether they're handling raw coal, sand, or base metals, our CTI custom metal fabrications will get the job done.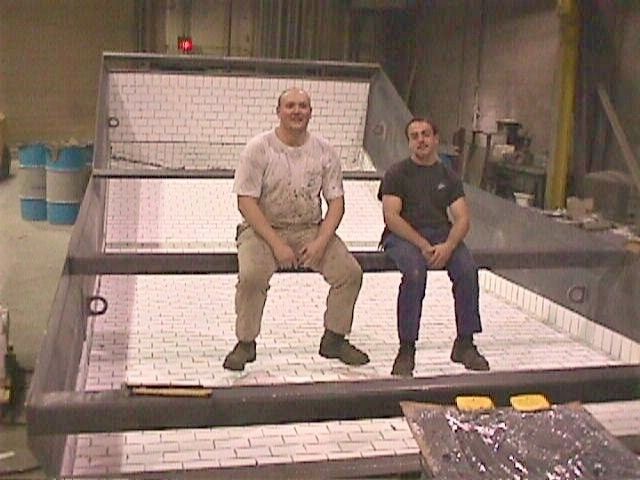 CTI-X7® Ceramic Impact Pad Assemblies
CTI-X7®'s Impact Pad System allows individual bolt-in panels to dissipate impact. The Impact Panels integrate well with conveyor and chute systems with limited access and a need for quick replacement. The panels only weigh about 70 lbs. This allows mechanics to exchange the pads in the excessive-high wear areas easily.
With these CTI-X7® Ceramic Impact Pads, you're sure to notice a reduction in operational noise and equipment wear-and-tear.
It's time to give us a call at (800) 437-1142. Our Ceramic Technology experts will be there to answer all of your questions. You can find the rest of our contact information below!