NEW CAPITAL EQUIPMENT /
PLANT EXPANSION
NEW CAPITAL EQUIPMENT / PLANT EXPANSION
In 1985, the business plan of Ceramic Technology, Inc. stipulated ceramics as a primary liner in the redesign of mineral process capital equipment. The plan was a bold approach to improve performance competing with traditional process equipment lined with abrasion-resistant plate; rubber, chrome carbides, ceramic liners. The ceramics were a new generation of fabrication met with a large degree of skepticism in all the mining sectors.
In our 35 years of business, we have labored to improve mining process capital equipment performance. We are progressively defining Alumina Oxide Ceramics as a high-performance liner replacement for process capital equipment.
CTI focuses on improved design targeting replacement of mining process equipment, extending the life of equipment from 1 year to 5-20 times. It is also worth noting that our warranty claim is .043% to date for 2020 and is typical for the last 35 years as a Contract Manufacturer of the exclusive CTI-X7® Ceramic Process Capital Equipment.
Before 1985 the standard liner for mining operational equipment repair was AR 400, UHMW, rubber, chrome carbide, etc. Maintenance and replacement of process equipment are costly and requires many hours of overtime labor to maintain equipment for 24X7 continuous productions.
The production maintenance cycle of coal mining and coal-fired power industries is brutal, especially given the 24 -7 process production that most operations are presently operating. The maintenance of repairing or the replacement of equipment due to the impact wear can be very costly.
The production replacement cycles on pipes, chutes, hoppers, distributors, pulverizer fans, conveyors, head-chutes, etc., can be extended 5-20 times.
For the last thirty-five years, the need for improvement has been relentless. CTI being production-driven has developed the X-7® standard improving operational cost across the North American Continent.
The CTI -X7® Ceramic Lined Process Equipment is recognized throughout the United States and Canada as a preferred innovative performance solution.
Our team of engineers has developed designs that have been awarded multiple patents in the United States, Canada, and Australia.
CTI makes it their mission to help you achieve the same operational efficiency levels that many of our customers are presently tracking.
CTI-X7® Engineering and Contract Manufacturing
Many reliability engineers recognize CTI-X7® Ceramic Performance Process Equipment as the best performance standard in replacing capital plant and expansion equipment. CTI meets the needs for a redesign and improved maintenance fabrication that will help improve your operational performance.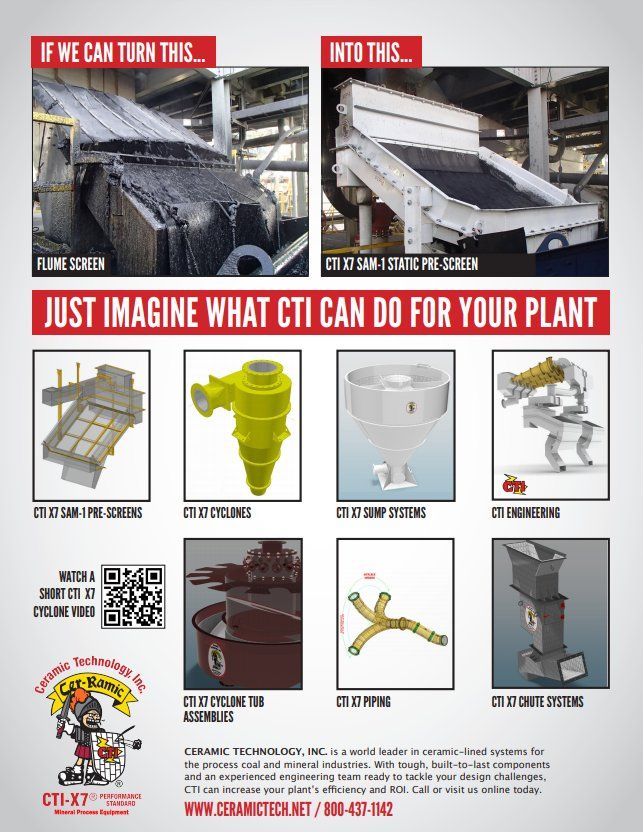 CTI-X7® Plant Maintenance
Due to plant maintenance and crew's short-staffed nature, CTI-X7® offers an in-depth plant maintenance service geared to support operations on a large or small scale.
Our sales and service engineers are on call to gather baseline information on maintenance throughout CTI's Catalog of Products. Our engineering department focuses on helping customers define the best path to maximize maintenance priorities to improve and extend life over present performance.
With specific field details and extensive discussion with the customer, CTI's engineering staff does a preliminary drawing; take-off for a quote defining materials for the customer's review and approval.
Upon receipt of a PO, CTI's dedicated sales and engineering staff confer to detail drawing for customer approval to verify the design. We will deliver the finished product in about 4-6 weeks to the customer's plant in most cases.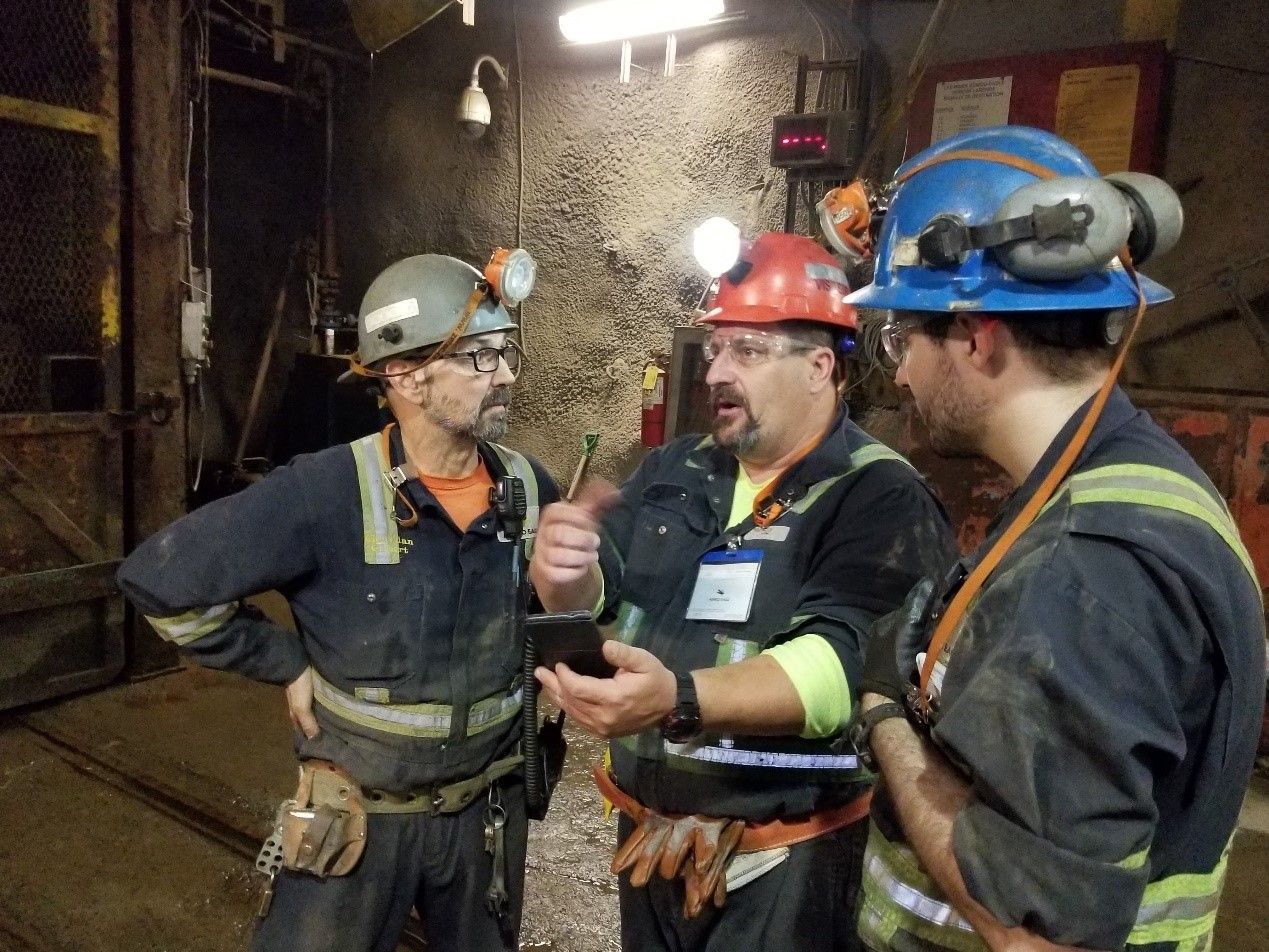 To improve the delivery schedule, CTI-X7® maintains an extensive drawing library to reissue needed maintenance items while supporting your operations that augments a complete integrated service. We have enjoyed working with our operational customers while advising and installing the CTI-X7® Ceramic Process Equipment.
We are proud to offer Made in Virginia Custom Fabrications and strive to utilize materials made in the U.S.A in every fabrication.
CTI-X7® Large Diameter Carbon and Stainless Piping
Due to the converging cost factors of urethane and rubber liners, we now can offer 24-40 inch ceramic lined pipes. Ceramic reflects a much-improved cost-effective performance with 5X plus extended life.
By detailing elbow impact points (sharp angular areas and areas with high velocity flows) to be lined with 1" and 1/2" ceramic tile configurations in high wear areas, we significantly increase the life of piping, elbows and fittings.
We usually incorporate carbon steel piping (1/4"-3/8" wall) or tubing to match existing IDs or make interphase to straight section runs; however, we can also utilize 304 and stainless alloys. Piping options include straight spools, elbows, and special headers. All fittings meet code and flange specifications, and all fabricated equipment inspected with each piece marked for installation before leaving the warehouse.
CTI-X7® Maintenance Support Kits
For years Ceramic Technology, Inc. was involved with on-site installation; many times, our on-site technicians have come up short on miscellaneous materials. Plant Managers, no matter how good they may be, sometimes fail to have adequate bolts, gaskets, etc., on hand for installation. Failing to anticipate all items required for the installing is frustrating and costly; to combat this frustration, we offer complete Maintenance Support Kits for installations and repairs.
CTI has a dedicated team working hard to make installation and repairs as easy as possible for our customers.
Our shipping support team offers a palletized or boxed set of all bolts, gaskets, tile, and adhesive needed to complete every job, and all support kits include two (2) copies of erection drawings.
We continue to be the benchmark supplier of CTI-X7® new capital plant and expansion equipment and to meet the need for redesign and improved maintenance fabrications. Our engineering team focuses on delivering cost-effective, ceramic lined fabrication in a manner that will help improve your operational performance. CTI's technicians utilize the latest AutoCAD and plasma technology to provide accurate fabrications on time and site-specific specifications.
Customers realize a better ROI when this CTI-X7® Sump Design is selected. The complete fabrication procedure is better controlled with the sump's life at 20+ years with little to no maintenance.
The CTI-X7® Pre-Screens redefines screen feed point technology, countering the radius sieve bend and dropbox standard of the last 50 years. The discharge angle promotes magnetite, fines classification, water retention and serves to balance coal circuits. The screen static velocity allows for 80% recovery, classification of fines before spray washing, and final screening on banana and horizontal screens, increasing screen life, efficiency, and promoting cleaner, safer operation.
CTI-X7® Protection Screens
The CTI-X7® Protection Screen provides a single visual rapid classification inspection resource to control particles while always ensuring accuracy per flow sheet design. Screen feed usually ranges from 0.35mm to 3mm, minus size report to design flow sheet specification and oversize plus range reports to coarse process or reject.
CTI-X7® Cyclone Tub Assemblies
From our plant location in Cedar Bluff, VA, we can deliver complete CTI-X7® Cyclone Tub Assemblies to meet all specifications. CTI can supply pre-fitted units detailed to facilitate schedule and plant configurations. The tubs ship as modular units to defray shipping and installation costs.  Our tubs are lined with ceramic and can include optional splash guards, cover plates and, including 10-12 mil Devoe Epoxy Coating.
Shipping FOB Cedar Bluff, VA 24609
CTI-X7® Pre-Screens Heavy Media Systems
The CTI-X7® Pre-Screens Heavy Media Circuit brings all the latest ceramic elements together in an improved redesign that combines the best wear and separation technology to date. CTI's pre-screen recovery of magnetite and better classification on pre-feed to process screens represents a new benchmark in 24 x 7 process performance.
CTI's many years of coal operation experience provide an underlying base of expertise; knowledge and technology allow us to evaluate and improve your operations. Our engineering team focuses on delivering cost-effective, ceramic lined fabrications in a responsive manner that will help improve your operational performance.
We look forward to supporting your team by improving performance through your materials handling systems.
For many years, the standard piping connecting procedure for pump discharge to process piping required a concentric bell reducer to flange to pump volute discharge. This transition has always been a high wear point calling for maintenance in a year or less on the HM lines. 
CTI-X7® received a U.S. Patent in 1999 (#5875814) for our Pump Adapter. We provide ceramic adapters to complete the interphase from pump to pipe by utilizing two ceramic sleeves. The versatile design replaces concentric reducers and has become the preferred pump to discharge standard used throughout the coal industry!
CTI-X7® Cyclones Overflow & Underflow Boxes
CTI-X7® Heavy Media Cyclones are typical centerline axis arrangement usually positioned at 12 degrees. The arrangement requires the CTI-X7® overflow and underflow boxes matched with ceramic liners to meet impact conditions. Shroud's come standard with an underflow box that meets the 24X7 process schedules of today's operational plans.
CTI-X7® Rotating Distributors
The CTI-X7® Self Propelled Distributor has progressive history benchmarking the first ceramic lined operating at 400-450 TPH. The ability to evenly split feeds to 4-8 vibrators 3/8" x 0" material efficiently to multiple vibrating screens require a heavy-duty bearing shaft mechanism sealed isolated to operate in strict conditions. With the correct sizing of ceramic discharge nozzles on the inner spinning tub, we can consistently see 40-45 RPM's on most gravity feed conditions.
Our custom designs range from 4 ft. (350-400 TPH) to 10 ft. (1500-2000 TPH) diameter. All exposed wear areas are lined with ceramic and can withstand as much as 3" raw feed material or as little as 300 mesh feed material splitting equally to all discharge points.