Plant shutdowns can be expensive and disruptive, causing lost production time, decreased profits, and even damage to equipment. But sometimes, they are unavoidable. When managers have plant shutdowns, they need to have a plan for repairs, upgrades, or safety reasons.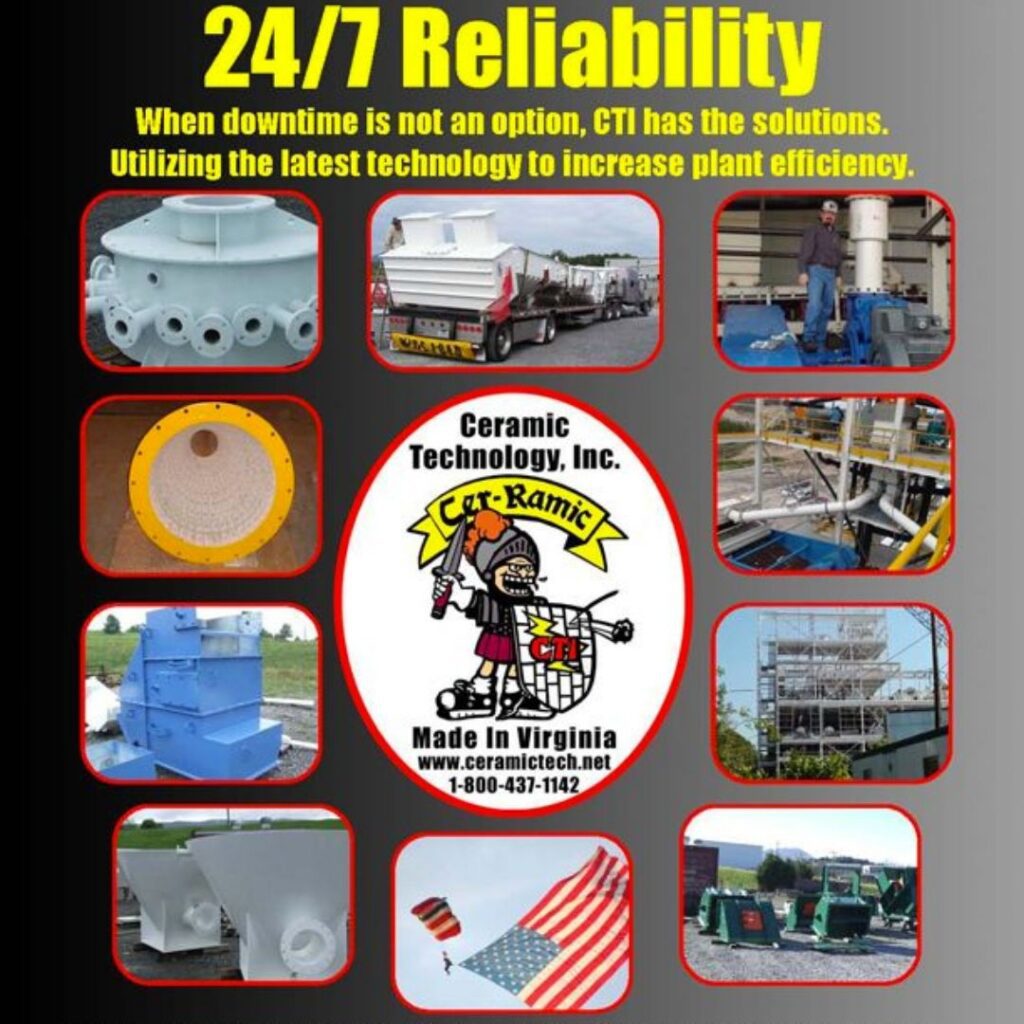 With CTI-X7® industry-standard process equipment, companies can avoid or reduce the amount of downtime their plants experience. CTI-X7® offers a range of solutions that can help keep your plant running, even when it's not an option to shut down.
What Causes Plant Disruptions?
Plant disruptions can be caused by a variety of factors, including:
Equipment failure
Power outages
Natural disasters
Labor shortage
Spills
While some of these factors are usually unavoidable, CTI-X7® top performance equipment can help you avoid spills and equipment failure and maximize efficiency even during a labor shortage.
Consequences of a Plant Shutdown
The adverse effects of downtime on mineral processing plants are well known, with production losses and increased costs being the most commonly cited impacts.
In some cases, the very nature of the mineral processing plant dictates that shutdowns must be planned and executed carefully to minimize lost production time. For instance, a plant that relies on heavy machinery for grinding or crushing operations will need to schedule maintenance when those machines are not in use.
The Importance of Efficiency and Updated Equipment
It is vital to have a well-planned maintenance schedule that considers your plant's specific needs. Regular maintenance will help reduce the likelihood of unexpected shutdowns. And while this is critical for minimizing the impact of downtime, it is also essential to ensure that your plant is as efficient as possible. One way to do this is by ensuring that your equipment is up-to-date. Old or outdated machines can be more prone to breakdowns, leading to extended periods of downtime.
Preventive Maintenance Technology
At Ceramic Technology Inc., we have created a new X7-R ceramic impact elbow with the latest sensor technology. The sensor will make it easier for plant managers and maintenance crew to see the life left in their processing equipment, so they know when to replace it before spills or other issues occur. A notification will come from your impact elbow to your smartphone to let you know if it is 75%, 50%, or 25%.
One of the most significant advantages of CTI-X7® technology is convenience. With our standard equipment, you can easily configure and reconfigure your process to meet your specific needs. This means that you can adapt quickly and make necessary preparations without shutting down the plant.
Benefits of Efficient Operations
Fewer spills and leaks
Reduced downtime
Increased production
Improved safety for workers
Contact us today for more information on how CTI-X7® can improve your operations. We would be happy to discuss your specific needs and see how we can help.
Exclusive CTI-X7®® Ceramic Process Equipment
Process equipment is a critical part of your mineral plant – make sure you're using the best.
As the exclusive contract manufacturer of CTI-X7®® Ceramic Process Equipment, we offer a full range of professional services that our team has developed over the past 35 years, all starting with our expertise in the coal mining industry and ceramic pipe fittings. Our engineering team has developed designs that have been awarded multiple patents in the United States, Canada, and Australia.
CTI supplies new mining plant expansion, equipment design, and maintenance fabrications for the coal, phosphate, potash, and gold mining operations in the US and Canada. CTI's-X7® Standard OF Performance benchmarks a 20 to 1 return on Investment for new capital plant and expansion equipment and meets an X7® Redesign Standard that will support improved maintenance.
Say Goodbye to Shutdowns
CTI-X7®® offers the latest and greatest processing equipment technology, ensuring that your plant stays up and running. Things may not always go as expected in terms of your labor supply. With current market conditions, now might be a good time to look at your operation and see where you could improve efficiency.
CTI provides a clear plan to systematically apply a proven standard of performance that will improve your operational efficiency and maximize your material processing equipment. As a Class-A Contract Manufacturer, we focus on customer service and redesign to target problematic plant components, circuit upgrades, and plant expansions.
The CTI engineering team works directly with your reliability and maintenance managers to improve maintenance performance, including plant expansions, new process circuit improvements, and process equipment redesign. We excel at working and recommending ceramic redesigns, utilizing ceramic alumina components such as the CTI-X7®® Industrial Ceramic Lining Process Equipment.
To get started with CTI-X7®® technology today, call us at (800) 437-1142 or fill out the contact form on our webpage.