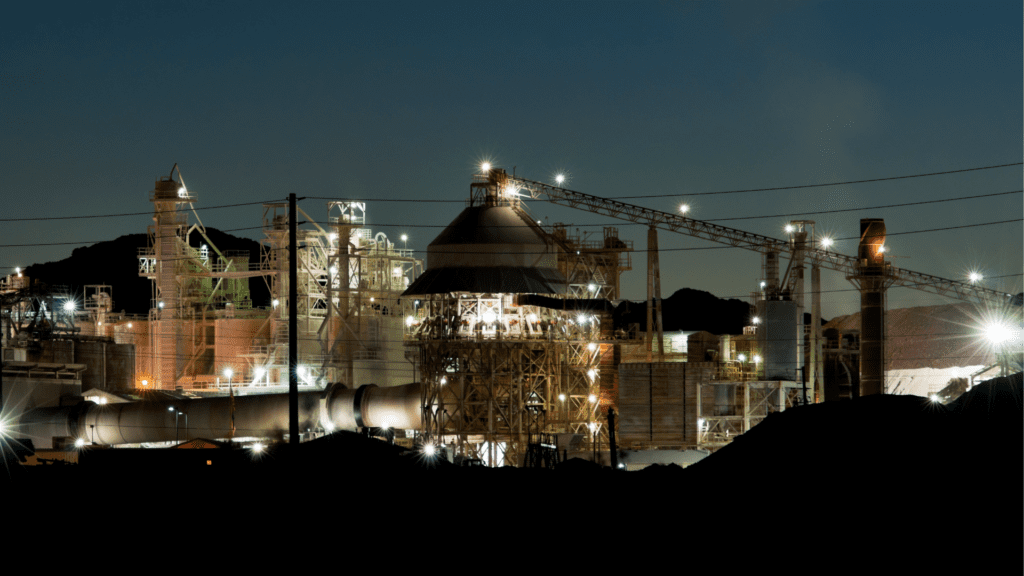 Mining is a vital part of the economy, and it's crucial that mines operate as efficiently as possible to ensure that resources are extracted in a timely and profitable manner. It is also a highly competitive industry, with companies constantly striving to outperform their competitors. This means that even minor improvements to equipment like advanced chute systems can have a significant impact on a company's success.
This is where Ceramic Technology, Inc. comes into play. We offer state-of-the-art CTI-X7® technology that is designed to improve your plant's overall efficiency. Our experience and expertise will help your plant run safely and efficiently. Contact us today for more information about our services. We'd be happy to discuss how we can help you improve your plant performance.
This blog will briefly overview how our unique CTI-X7® advanced chute systems can help improve your mining plant's efficiency.
Our CTI-X7® Advanced Chute Systems
One way to improve mining efficiency is by using our CTI-X7® advanced chute systems. These systems help direct materials more accurately and rapidly from the mine to the processing area, which can significantly reduce handling time and costs. The patented ceramic technology that goes into our chute systems is built with erosion-resistant coatings that help to extend their lifespan. On top of that, CTI-X7®'s predictive sensor technologies keep track of your chute's well-being. This helps to anticipate and warn you of any issues before they arise.
Our CTI-X7® equipped advanced chute systems are built to prevent:
Increases in potential accidents
Expensive repairs caused by equipment failure
Unnecessary hours spent cleaning spillage
Dangerous fires or equipment failure
Unexpected plant shutdowns
Fines for uncontained environmental spills
Outlast Other Materials
The ceramic we use is created with alumina oxide. When in its mineral form, alumina oxide ranks as a nine on the Mohs scale of mineral hardness. That makes it one of the strongest minerals on earth, sitting just below diamond (solid carbon) which ranks at a ten on the Mohs scale. Materials like rubber and steel do not compare against the ceramic used in our advanced chute systems.
This is why our patented CTI-X7® technology is some of the best and most durable mining equipment in the industry. By minimizing equipment repairs and replacements, you'll spend far less time with faulty technology that puts your mining operation behind schedule.
Increase ROI
If you're looking for a way to increase your ROI, CTI-X7® advanced chute systems are the way to go. CTI-X7® Standard OF Performance benchmarks a 20 to 1 return on investment for new capital plant and expansion equipment. With that kind of ROI, you can't afford not to invest in this cutting-edge technology.
You know how the old saying goes: "Buy Cheap, Buy Twice." So why waste money on other less durable, less efficient chute systems that are bound to fail and create possibly-disastrous spillage? When you buy into any of our CTI-X7® technology, you can rest easy knowing that you've made a sound, one-time investment. And if a problem does arise with your chute system, our experienced crew will be there to get it back to peak functionality.
Get Your Advanced Chute Systems Today!
Ceramic Technology Inc. is the exclusive contract manufacturer of CTI-X7® Ceramic Processing Equipment. Large scale or small, we can provide the built-tough equipment that will become the backbone of your plant. Our Sales and Service Engineers are highly-trained experts that will help you define the best path forward in acquiring your new CTI-X7® ceramic technology.
When you call Ceramic Technology, Inc. to inquire about a new advanced chute system, you choose a first-class company with a long history of success. It's our goal to make your plant better and more efficient while providing top-notch customer service.
So what are you waiting for? If you are interested in learning more, head on over to our main page for additional information. You can also give us a call at (800) 437-1142 or send an email to [email protected].